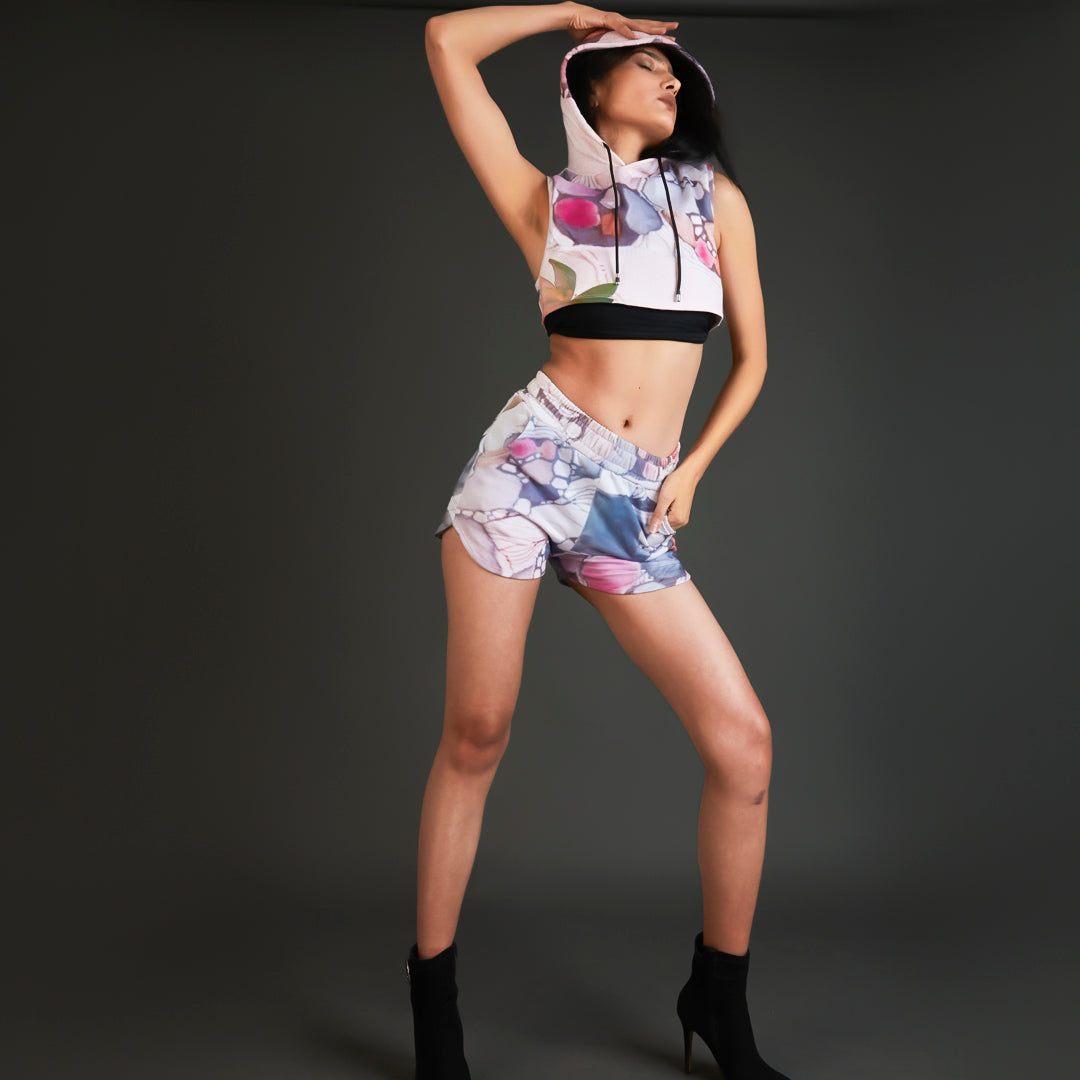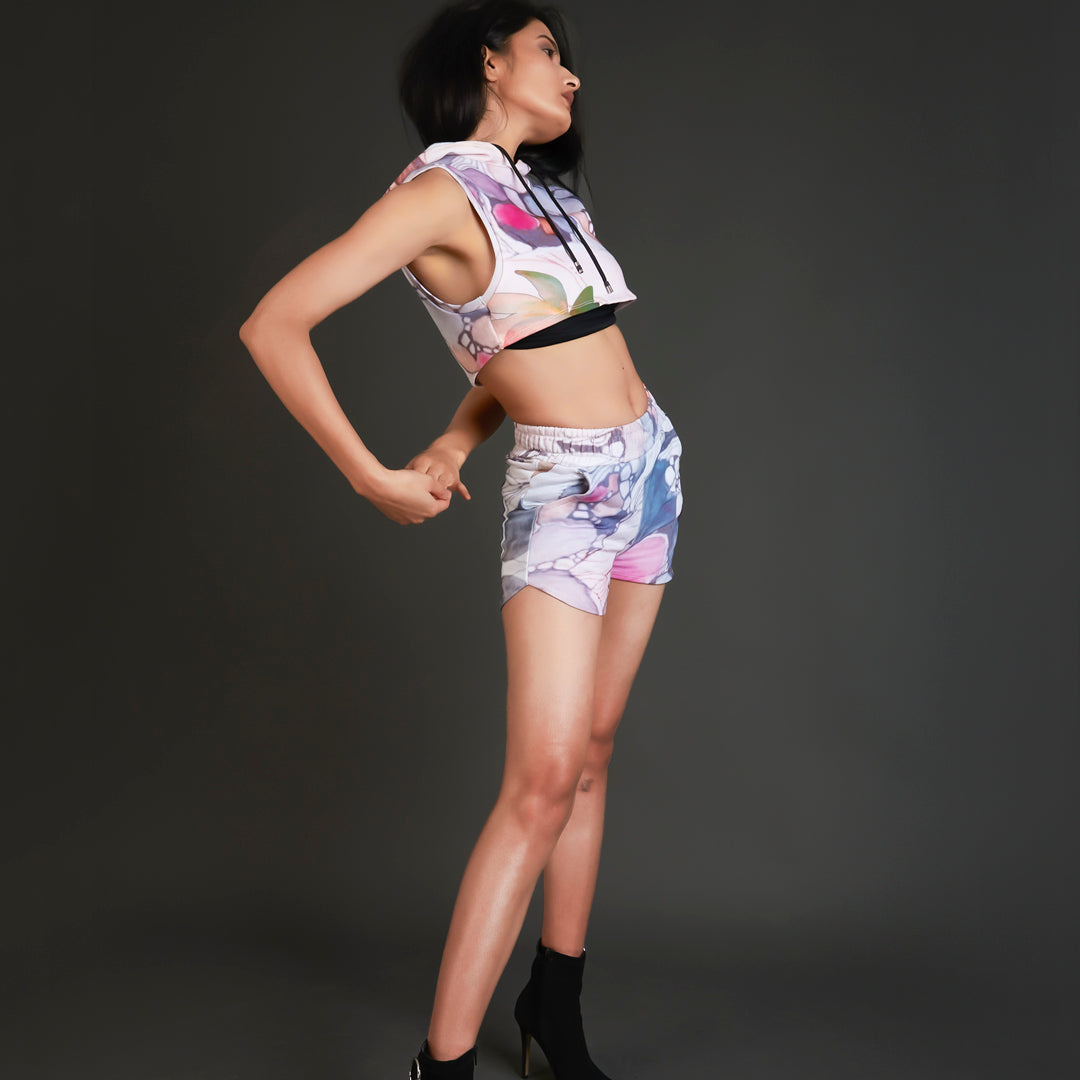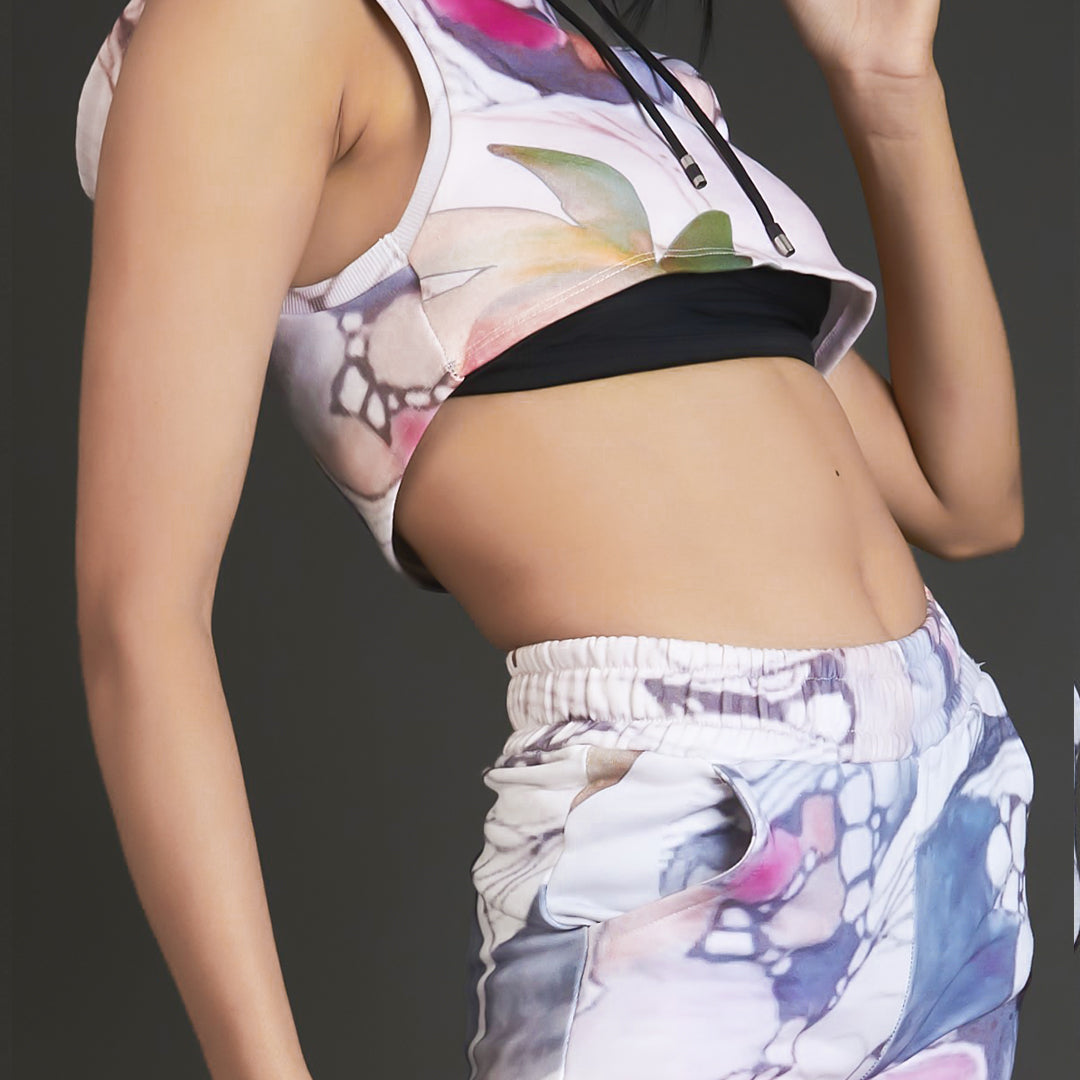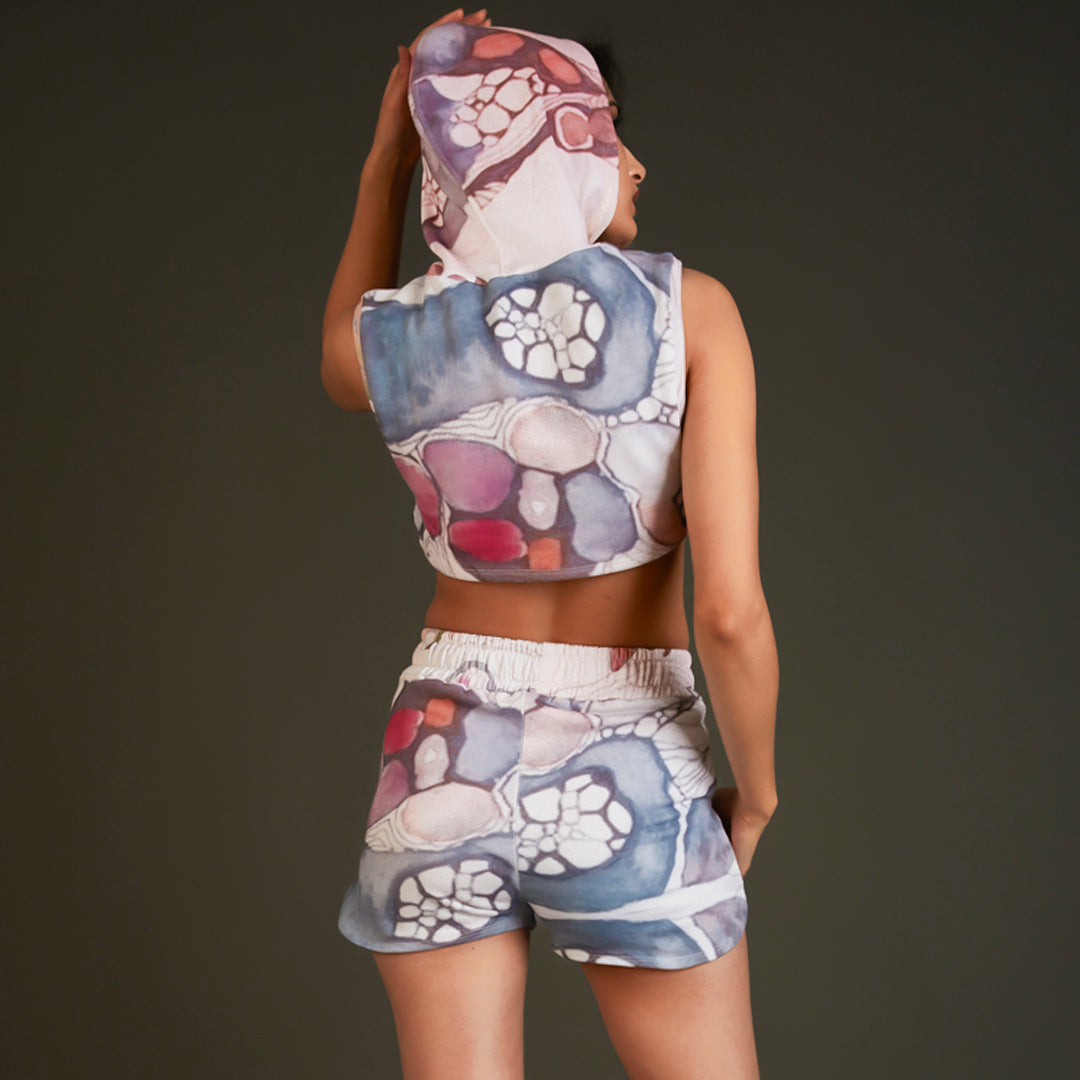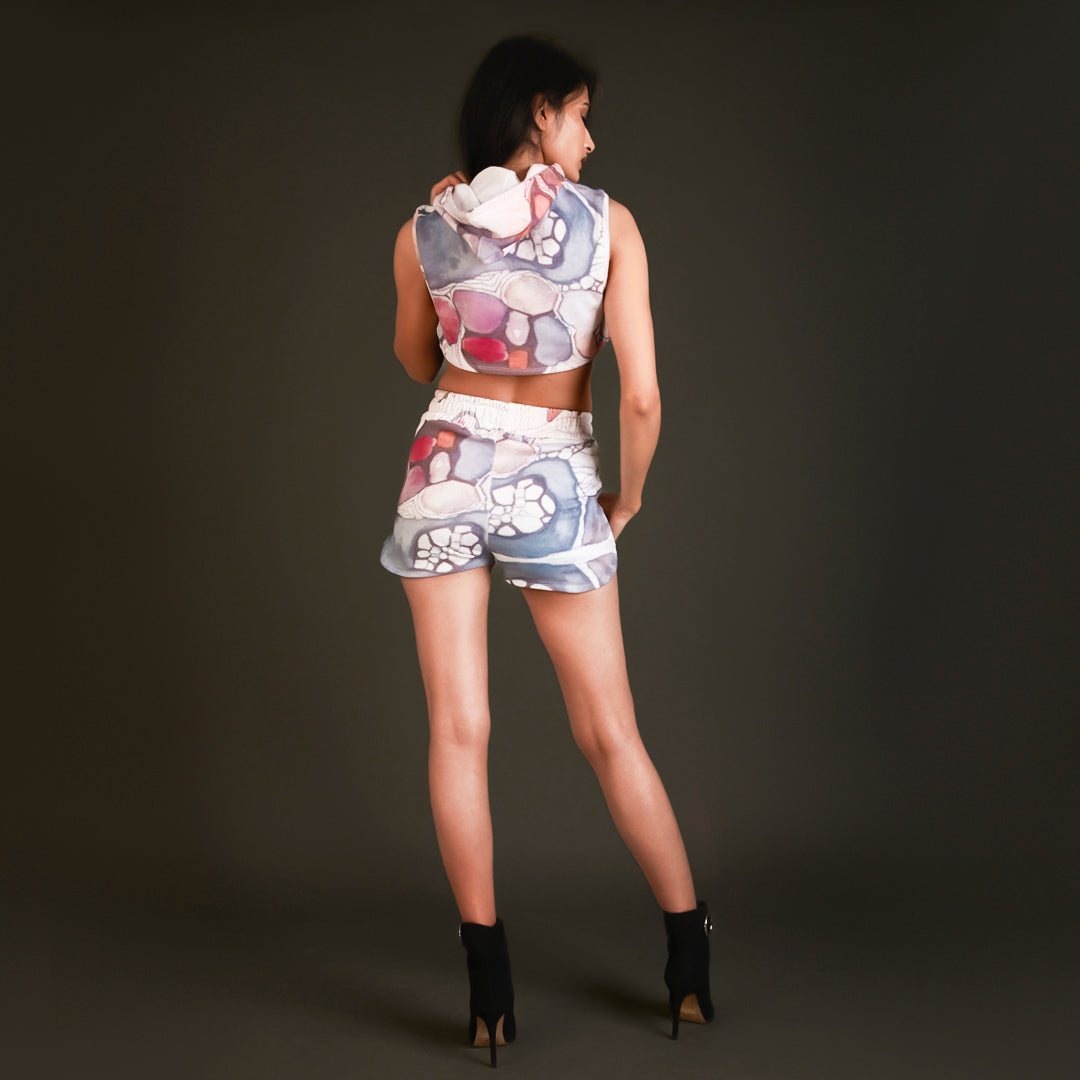 Indus Shorts jogging
FREE SHIPPING ON ALL ORDERS
All Orders Are Delivered Within 5-7 Days From The Order Date
Product Description
Hoddie Crop Top with comfortable jogger shorts
Fabric: FLEECE HEAVY LOOPERKNIT BRUSH.
Specification: COTTON & POLYESTER 200GSM 20% Elastic
Shipping & Refund
What We Will Do Together: Step 1 – Raise a return/ replacement request within 10 days from the date of delivery, if you've received a wrong or defective product(s).

Please raise a request here with order and contact details - In case of damaged/ missing product(s), raise a return/ replacement request within 2 days from the date of delivery. Step 2 – Give us 2 working days to review your return request.

Step 3 – After reviewing your return request, we will send our courier partner to pick up the products delivered to you.

Step 4 – In case our reverse pick up service is not available at your location, you will need to self-ship the product via any reliable courier partner. We will reimburse the courier charges, either in your PayTM Wallet or Wallet.

Step 5 – After your product(s) is received, we will verify it against the claim and initiate the replacement or refund accordingly. Please note that replacement will depend upon the stock availability.
You will receive an email notifying you when your order has been confirmed.
It is advised to create an account to make your shopping experience simple and hassle-free. However you can place an order as a 'guest' without having an account.
Amoda delivers only within India.
All transactions at amoda are protected and encrypted. We take pride in following the best security practices.
We do not have any physical store but we strive to give you the best experience through our online portal.
You can mail us your queries at support@amodabyeshabhatia.com or call us on our customer care landline number +919871271707 for immediate assistance.
Yes, you can get your products shipped to an address different from the billing address. All you need to do is fill in your desired address under 'Shipping Address' to get it delivered at the desired location.
Delivery dates cannot be selected or changed.
You can request for a change in the shipping address if the item has not been dispatched for delivery. Please email us at support@amodabyeshabhatia.comor call us at +919871271707-40534149 and we shall be more than happy to assist you.
10. Can my order be modified or cancelled?

You can cancel or modify you order provided that it has not been dispatched for delivery. Kindly follow the steps given below:

• Go to www.amodabyeshabhatia.com
• Click on 'My Account'
• Under My Account, select 'My Order' and click on 'Modify' to edit or change your details.
• Once it is done click on 'Save Changes' to save the details.